Praia Grande - Ferragudo
Praia Grande - Ferragudo - 9.600 meters from Carvoeiro by road going east
see on map lat: 37° 7'1.81"N long: 8°31'15.09"
GPS: LATITUDE: 37.11728  , LONGITUDE: -8.52182
Parking: Yes. There is a large car park up towards the steps down to the beach and another further down providing ample parking for everyone - although it is very busy during the summer months.
Access: By steps. To get to the main part of the beach there are a number of steps but there is a handrail. You can access the beach at low tide from the Ferragudo side of the castle by walking along the sand and around the corner.
Water Quality: Good
Lifeguard: Yes (01/06 – 30/09)
Beach Bar: Yes – several! This is a very big beach and there are four beach bars and restaurants on it. The first is located on the steps down to the beach - Restaurant Praia Grande. This is a traditional beach bar serving full meals and snacks.
To the right of the beach there is Escondidinho a rustic looking beach bar made of wood and literally "hiding" around the corner - another good choice for a long lunch in the sun.
To the left there is the very popular Club Nau a beach bar that also has live music performances and is known for being a great summer party spot. Just further along from Club Nau there is Kalu Bar also serving up food and drink from 9.30am.
Picnic Area: No
Details: This beach is as big and impressive as its name suggests and is ideal for families with young children as there is a beach playground by the steps down to the sands.
The sea here is calm most of the time as it is a sheltered area at the entrance to the marina while it is easy to move along the beach with the ample decking.
From this beach you can watch the boats as they come into the marina in Portimão, walk along the golden sand, play by the rocks, view the fort or enjoy food and drink in the beach bars either during the day or into the evening.
If you are feeling energetic then play on the beach football and beach volleyball area or if you prefer to relax then there are sunbeds and shades available during the high season.
Look out for local fishermen either casting their lines from the shore or moving about the calm waters in their small boats.
A popular alternative well worth making the short trip for.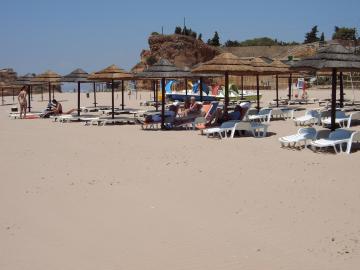 photo courtesy of Peter Belinfante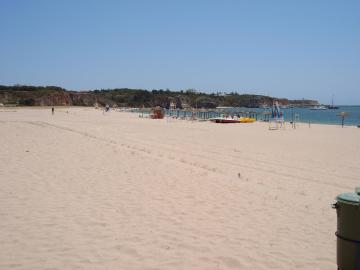 photo courtesy of Peter Belinfante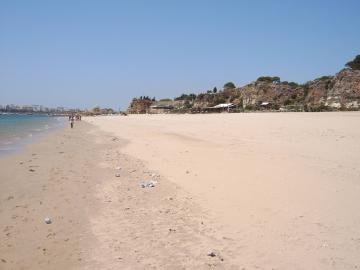 photo courtesy of Peter Belinfante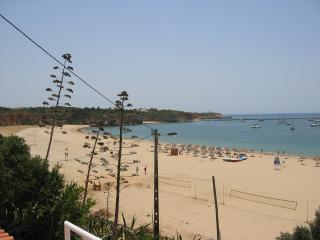 photo courtesy of Mike Oakes
photo courtesy of Mike Oakes