Centianes Beach
Centianes beach - 2.300 meters from Carvoeiro by road going east
see on map lat:  37° 5'28.44"N long: 8°27'17.79"O
Please find more photos at www.gallery.carvoeiro.com
Parking: Available but limited. During the high season you will be lucky to be able to park in the actual car park and will probably have to join the masses of other cars parked on nearby roadsides around the beach.
Access: Good access with ramps and steps to the beach bar and to the viewing station but it gets a little trickier when you want to get onto the sand itself.
Blue Flag: No. Yet the beach has met or exceeded all the criteria set out to gain a blue flag which includes the provision of environmental education and information at the beach, high water quality levels, environmental management schemes (waste disposal, clean toilet facilities, controlled animal access) and adequate levels of safety equipment and services.
Water quality: Excellent
Lifeguard: Yes (01/06 – 30/09)
Beach Bar: Yes. O Stop is more than just a beach bar, it is also a restaurant and has the toilet facilities for the beach. You buy yourself an ice cream, sandwich or a full meal here while it is also a lovely spot to enjoy a cool beer in the sun during the Spring months.
Picnic Area: No
Details: This is the beach that the locals in Carvoeiro come to if they don't want people they know seeing them in their bikini – however everyone seems to have had the same idea so if you don't want to bump into anyone you know then this is not the place for you!
Being the closest large beach to Carvoeiro and within walking distance (if you really want to) then this is a good alternative to the beach in the centre of town.
The facilities here are very good with the beach activities, restaurant and concessions all being run well and available throughout the summer months.
Parking can be a nightmare here so you need to get here early if you want a space that isn't almost back in Carvoeiro.
At high tide there isn't a lot of space for all the people who want to use the beach but usually there are two main parts to the beach with enough room. There is a small area in font of the restaurant and the larger beach are to the right and there are plenty of sun beds available for anyone looking for a spot of shade during the hot summer months.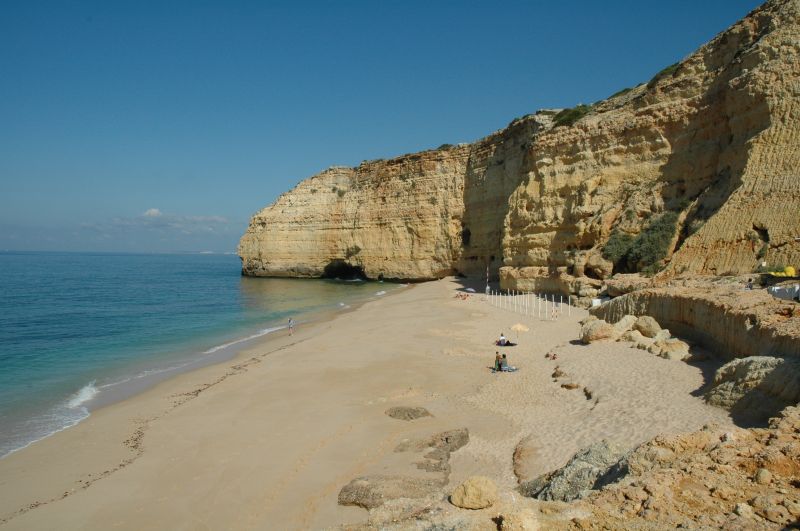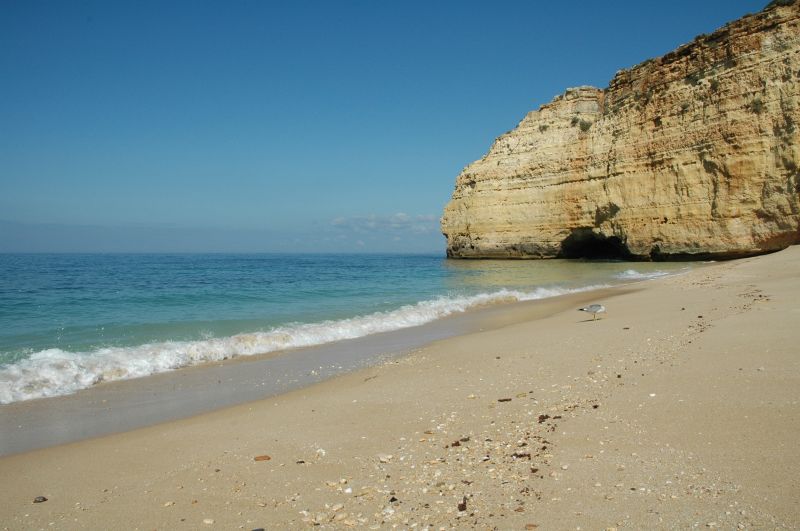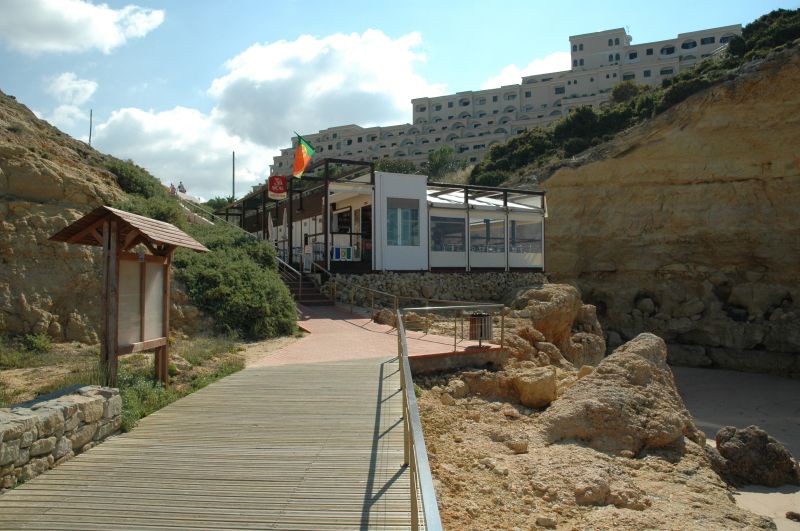 archives from Regional Environment agency at work: Centianes beachApril 2003 [opens new window]
return to beaches