Info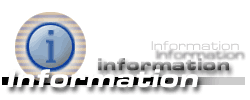 Tourist info, maps, a beach tour and some history provide good facts on Carvoeiro and surrounds.

Find things to do, places to stay, view the current weather forecast and connect to our live webcams located in the centre of the village.

Pick a golf course and find directions from Faro Airport to Carvoeiro.

Our forum is one of the oldest and most popular in the Algarve with many residents and regular visitors posting valuable information, find it at www.forum.carvoeiro.com now with 3.295 registered users and a total of 167.304 articles. 16-11-2010

There is a lot of pertinent information here, but if you have any new or updated information please don't hesitate to e-mail us - webmaster@carvoeiro.com.

We are keen to hear from you!
Download PDF Guides from visitalgarve.pt in PDF format [right-click and save as];